Ojai Valley Inn and Country Club
Ojai, California
Located in the foothills above Ventura, the Ojai Valley Inn is one of the premier resort destinations in Southern California.This project secured the initial CUP from the city of Ojai to refashion the Inn, centered around the original Wallace Neff clubhouse built in 1925, as a luxury resort destination.
After reopening in 1987, the Inn has undergone two successive renovations to set it on par with the Santa Barbara Biltmore and San Ysidro Ranch. While at DMJM, I served in the role of Project Architect for the expansion and renovation of the property to a 220 room resort hotel, conference center, and golf course.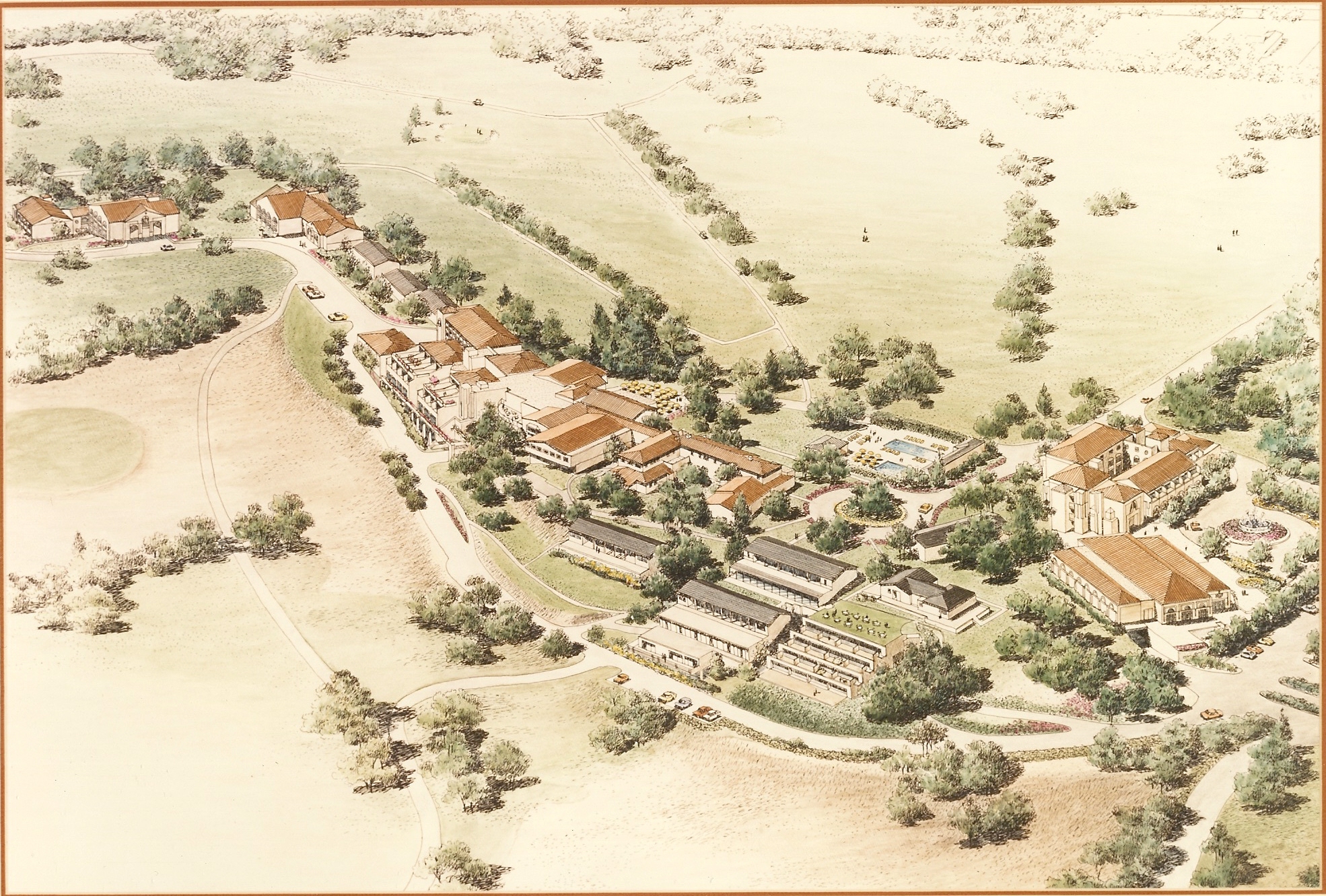 site rendering courtesy of DMJM
architect: Daniel, Mann, Johnson and Mendenhall, Los Angeles
credits: all photos are by T Graul.