California Plaza
Los Angeles, California
California Plaza is the mixed-use development at the heart of the Bunker Hill Redevelopment Area in downtown Los Angeles. Developed by the consortium of Bunker Hill Associates (Cadillac / Fairview, Met Structures) and designed by a joint venture of Arthur Erickson, Gruen and Kamnitzer + Cotton, the complex was to include 3 office towers, a hotel and retail mall, 750 residential units, and parking for 4,500 cars. The complex now includes the Museum of Contemporary Art and the Colburn School for the Arts, making up the core of the cultural center also including the Disney Symphony Hall and Los Angeles Music Center along Grand Avenue.
My participation on the design team included the completion of the Phase I tower, the Spiral Court, the Lewitzky Dance Gallery (unbuilt), early work on the Phase II hotel and office tower, as well as the behemoth garage.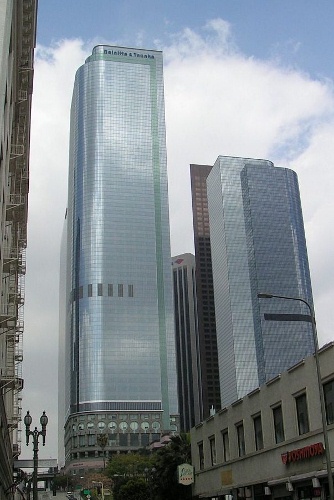 photo courtesy of Bunker Hill Associates
architect: Arthur Erickson Architects, Gruen Associates, Kamnitzer+Cotton
credits: all photos are courtesy of Bunker Hill Associates. some images are web captures and author is unknown. please contact me if any credit is missing or incorrect.